Type your MaltaPost tracking number below, get live delivery information with our express tracking system.
About Malta Post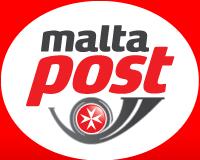 MaltaPost is Malta's leading postal services company, being the sole licensed Universal Service Provider of postal services. The Company has a dominant presence in the Maltese market for all postal services with its six day deliveries per week to all households and businesses in Malta and Gozo, together with the largest retail postal network serving the general public.
MaltaPost Tracking Help
If you have problem with our express tracking system, please track your package directly on the MaltaPost website.
If you get no tracking information from MaltaPost official website, you'd better contact them.
Related Tracking
Help Center of MaltaPost Tracking
If you have problem with our MaltaPost Tracking system, submit your problem here, we will help you as soon as possible.
Declare: We can NOT contact carrier or others on your behalf, we can only help you track your package with your MaltaPost Tracking number on official tracking system.